The Most Incredible Ball Retrieval System
The Instant Ball Retrieval System
Grand Slam products feature a light weight elastic cord engineered precisely to allow maximum fly time with minimal resistance and a quick safe return of the ball to the batter's feet. The Grand Slam makes it possible to experience the most effortless and productive training imaginable. Perfect for youth players, teens or adults who are ready to learn to hit a Grand Slam!
Dog's love it too!
Grand Slam
$29.95
The Grand Slam – 25 feet of rubber cord. (Can travel over 100 feet of flight). Perfect for youth players.
Grand Slam XL
$39.95
The Grand Slam XL – 40 feet of rubber cord. (Can travel over 160 feet of flight) Intended for older teens and adults.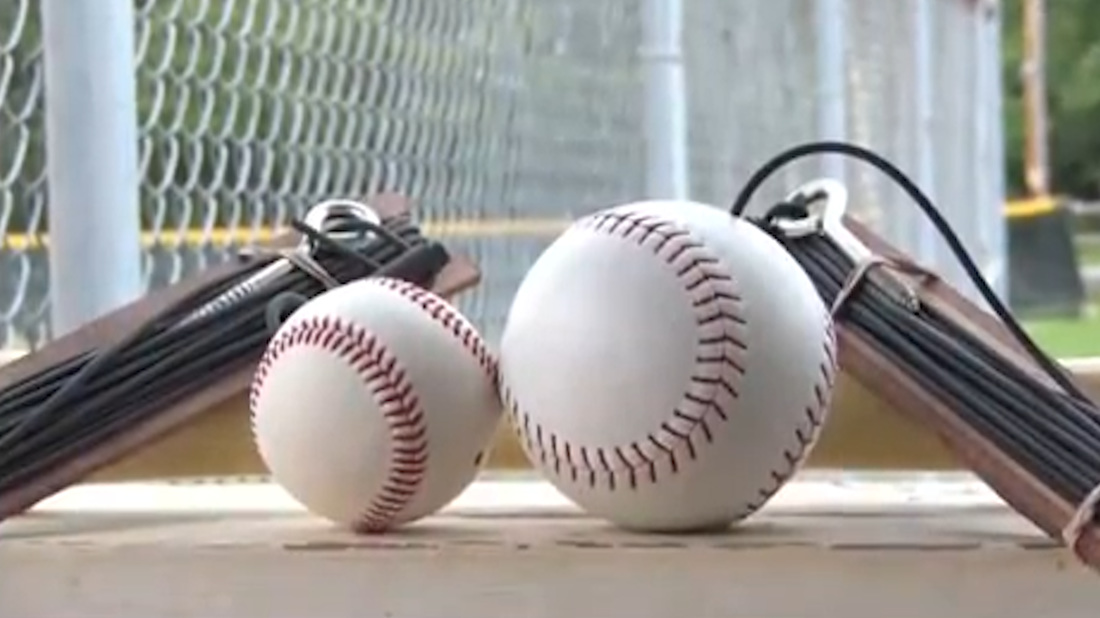 It's Simple And Reliable!
1. Press and twist screw firmly into ground.
2. If you want to achieve the MAXIMUM flight distance, stand the full length of the rubber cord behind the screw (not directly over the screw).
3. Use with a tripod may be preferred.
4. For use on hard surfaces, concrete, asphalt, gym floors, any 2-lb or heavier weight (rubber coated preferred) works great.
5. We do not take responsibility for misuse, intended for hitting or throwing.  Kids testing how far the cordit will stretch may cause ball to become dettached from the cord.
6. Makes a great dog toy as well.
FREE SHIPPING THROUGH SEPTEMBER. 24TH